Tentang Kami
WHO WE ARE
PT. Dami Sariwana manufactures
traditional Indonesiah herbal medicine, or better known as "Jamu". Our company
focuses on providing a better and safer choice of medicine with lower long term
use risks by using all natural ingredients for our products.
Our commitment is to be able to
provide high quality products that are able to maintain and enhance general health
and wellbeing, and help treats diseases. We are actively expanding our research
and development pipeline to sustain our commitment to develop better products
for the market. Hence, we are always looking for ways to improve our existing
products and constantly come up with new innovations. 
OUR HISTORY
The journey of PT. Dami Sariwana
began on January 17, 1989. It was established in Semarang, Central Java. It was
then acquired on September 15, 2016 with a goal to expand the company. In order
to reach an integrated marketing and to provide a better service to the
consumers, the factory and the marketing office were moved from Semarang,
Central Java to South Tangerang, Banten. The decision has improved the
distribution of our products.


Customer Review
Christiana Chandra
Influencer
"I found the product . I've been consuming it for almost a month, until it's stock again at home. Because it's made from herbs, of course it's good for us to consume it for the body & it contains a variety of good active substances really helps to maintain health
Rurin Nirmala
Influencer
"There are many products from PT. Dami Sariwana which are very good for our health, in the form of capsules whose main composition is herbal / herbal, yes. For Thyponisix the ingredients are: Tikus Tudi Extract & Soursop Leaf. Already BPOM & Halal. Because this is herbal, so it is safe for use. consumed every day
Mutiaraao
Influencer
"In the past, yes, I often experienced menstrual pain dramas. But now it's not anymore because there are monthly friends who are ready every month. MENSES is made from 100% herbal ingredients and contains Jungrahab leaves, which are proven to be able to reduce pain when it comes to menstruation, smoothing and able to stabilize an erratic mood.
Nura Dilla
Influencer
"Now you don't have to worry anymore if you want to come to the moon it will be very painful. Because there is already a Menses herbal product from Dami Sariwana which contains jungrahab leaves which can help: Smooth menstruation & Relieve pain during menstruation"
Subianto Eko
Influencer
"Thyponisix is ​​a supplement that I regularly take every day. It is made from rat taro extract and soursop leaves, which help to maintain a healthy body. Don't worry, this herbal supplement is halal and has been registered with BPOM"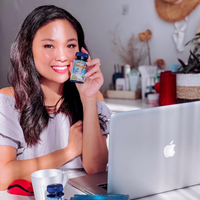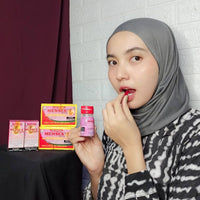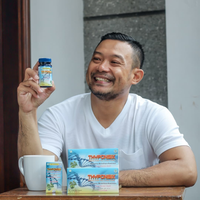 Instagram